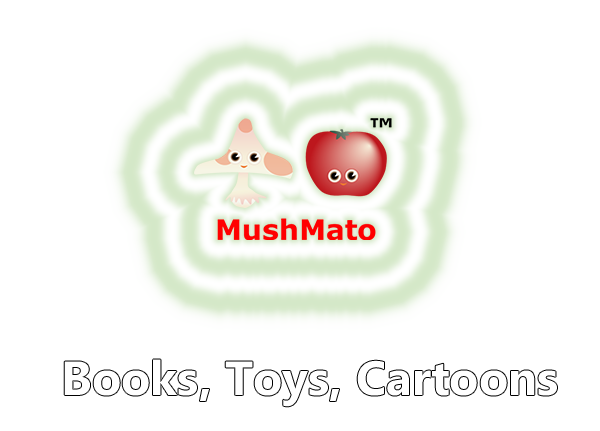 Who are Mushmato?
Mushmato, Ltd. is a multimedia firm. It was created and is operated by Janina R. Williams and Tegan Pratt, sisters born and raised in Chicago.

They work collaboratively on a variety of projects bringing to light their vision of increasing the exposure of multiculturalism, city living, and art in children's literature, animation, and toy design.

They utilize their writing and art backgrounds to create work that impacts the world in a positive, beautiful, and unique way.

On days when Janina isn't working you can find her walking in and out of random shops in the Wicker Park neighborhood where she resides. She has a weakness for zines, candy, music, books, office supplies, design software, tools, traveling, and good jokes.

Tegan is an artist who has been painting since she was three years old. She lives with her loving husband Justin, her son Trevor, and her rambunctious kitten aptly named Cat. Her kryptonite includes hot cocoa, oatmeal raisin and pecan cookies, and expensive art supplies.

Janina R. Williams graduated from the University of Illinois and Tegan R. Pratt studied at the Art Institute of Chicago.

Want to know more? Ask us now.

Tootles!

| | | |
| --- | --- | --- |
| | ©2008-2017 Mushmato, Ltd. Use of this site is strictly prohibited without the expressed written permission of Janina R. Williams & Tegan R. Pratt. All images are original creations by ©2008-2017 Tegan R. Pratt and use is strictly prohibited without her expressed written permission. All text is original and created by Janina R. Williams and use is strictly prohibited without her expressed written permission. Thanks! | |